13.5 MIN READ | START A PROJECT
Everything You Need To Know About Ghostwriting
From how much it costs to the ethical dilemma of having someone write on your behalf without giving them any credit.
---
Ghostwriting is when you hire someone for a project and receive full credit for the finished work. The person who's ghostwriting may contribute partially or entirely to your project. However, they are not the author𑁋you are.
Having a ghostwriter is handy. They can carry out your vision and provide a finished product that aims to satisfy your goals. So, if you're too busy to write or not confident in your writing skills, ghostwriting could be a perfect fit for you.
---
Who Needs Ghostwriting?
Ghostwriting is a great way to get reliable, high-quality written material for a wide range of purposes. It's especially common for CEOs, celebrities, and influencers to outsource their ideas to receive incredibly well-written work.
Here are a few scenarios of the type of people who depend on ghostwriting:
Celebrities who want a book written about their ideas (Pamela Anderson's New York Best Seller, Star, was written by a ghostwriter);
CEOs and top-level executives who want to share their thoughts on the industry, market trends, or corporate culture;
Companies who want to publish professional writing with SEO benefits to attract more prospects;
Influencers who want to share their life story but they don't have the writing skills to tell it the way they want.
Ghostwriting is the behind-the-scenes for many busy people in their respective fields. It allows them to save time, get the help of an expert to express knowledge and ideas, and all copyright is transferred when completed.
Often, ghostwriting is used for writing books on behalf of a client. Packages may include research, interviews, writing, and design. However, there's more to ghostwriting that just receiving books. Ghostwriting can be used for all sorts of things, such as:
Blog Posts
eBooks
Emails
Newsletters
Speeches
Social Media Posts
White Papers
And so much more
It all comes down to your personal or business needs. If you want something done quickly and professionally, ghostwriting can get that done for you. If you want something written in your tone of voice and style, ghostwriting can do that too.
There's really no limitation to the way you use ghostwriting. However, there may be a few things to consider before you go out a search for a ghostwriter to start writing on your behalf.
---
How Much Does Ghostwriting Cost?
There is no 'standard rate' when it comes to ghostwriting. The real question to ask yourself is: How much do I value my business, career, or influence?
Depending on that answer, you may want to invest in a writer who can deliver on your goals. Expect to pay more if you're trying to publish the next international bestseller. However, you'll always get what you pay for, so if you're trying to cut corners and get cheap writing, don't be surprised by the lack-luster writing you receive.
To guide you toward finding the right ghostwriter, here are a few things to consider:
New / Beginner Ghostwriters. These are writers who are looking to find their first paid gig. They can be a cheap way to get whatever writing you need, but the quality can be hit or miss. They may need more time to learn your voice and style. You can find these ghostwriters on any freelancing and outsourcing websites.
Seasoned Ghostwriters. If you're looking to invest in a good writer, this will be someone who has a few books under their own name. They have been in the ghostwriting business for a few years and can quickly understand their client's needs. Even though you'll have to pay more, you're going to get your money's worth with a seasoned ghostwriter. However, it will quickly pay for itself when your book becomes a best seller or wins a literary award.
---
Did you know? John F. Kennedy's book, Profiles in Courage, won the Pulitzer Prize yet it was written by Ted Sorensen. JFK took all the credit and denied anyone ever wrote it on his behalf. It wasn't until a letter was leaked that JFK's ghostwriter was publicly revealed.
---
Guest writers. This isn't quite ghostwriting, but instead, an opportunity to have an expert in your field add value to your target audience. They can contribute to your blog under their own name and share their industry insights in an open, honest, and transparent way. Depending on the reputation of the writer, fees can vary from a few hundred to a few thousand dollars.
Finding the right writer can be tough. When you're searching for a good ghostwriter, you should establish a consistent hiring process. This should include a paid test to filter out the good from the bad. Then, you should determine whether or not you'll offer royalties, pay by the word, or settle on a fixed price per project. This is something that can be negotiated between you and your ghostwriter.
Common Ghostwriting Rates
Ghostwriting writing rates vary by project and purpose. You'll have to decide (with your ghostwriter) which type of payment is best for your budget, expectations, and project. Some ghostwriters work for a flat fee, others by the word, and both may or may not want royalties for their writing.
To guide you in negotiating fair rates for with a ghostwriter, use the chart below to approximate costs for your project:
Want to know my prices? Click here.
---
Not All Ghostwriting is the Same
It's a nice idea, isn't it?
You hire a ghostwriter. They do the writing. You publish it under your own name. Voila! You're now rich and famous.
Even though ghostwriting can save you time and energy, not all ghostwriting is the same. The best way to understand this is to break it down into three categories:
Your ideas, your words. If you've established your writing format and guidelines, you can hire a ghostwriter to convert your ideas and notes into whatever you need. You're primarily hiring a writer to edit, clean up and polish any rough drafts you've already created.
Your ideas, their words. Here, you'll probably start with a phone call or an interview with a ghostwriter. They'll listen to your ideas, take notes, and get the inspiration they need to capture your voice and tone for their writing.
Their ideas, their words. In this scenario, you're paying someone to find an idea, develop that idea, and create the writing for it. You'll probably only participate in the approval of outlines and summaries before a ghostwriter goes off to do their thing.
Now, depending on the type of ghostwriting you choose, there may be hidden consequences you don't realize exist. Sure, you'll save a ton of time trying to write it all yourself. Heck, you may even find an all-star writer how helps you become more famous, more respected, and more rich.
However, you may want to consider the downsides to ghostwriting and the repercussions it could have toward your business, your credibility, and your online reputation.
---
Ghostwriting Comes with a Price
Obviously, it's going to cost a bit of money to have a quality writer deliver something of value which you can publish under your name. But, there may be more to pay for if you don't approach ghostwriting correctly.
Let's say someone buys a book that was written by a ghostwriter. This person was motivated to buy the book because it was published with your name on it. They've always been a huge fan and feel excited for an intimate, close encounter with the way you think, feel, and see the world.
Imagine they find out that this so-called book was not at all written by you, but instead, by some random guy named John Hancock.
Wouldn't you say that this is a violation of trust? The person who bought your book did so believing that you were the author. In other words, they believed that you went through the painstaking process of writing all 200+ pages of your book.
Here's what Paul Magee, Editor of Subvert Magazine, has to say:
As a reader, I lose respect for someone who used a ghostwriter. There are plenty of people I admire who have had writers do the technical job of writing their books for them, but they tend to be given "co-author" or similar status. To not give credit is to pretend you did it, which shows a lack of character in my eyes.
Wow! Is this true? Ghostwriting is dishonest, unethical, and immoral? It also compromises your integrity and questions your credibility?
Ghostwriting is Unethical(?)
In the online world, more and more consumers want to buy from companies that are transparent, honest, and open about their business practices.
If all it takes is someone with a stack of cash to:
Hire a ghostwriter to pump out 3 to 5 high-quality SEO blog posts per week
Generate a ton of traffic using clever SEO tricks and Facebook ads
Collect tens of thousands of emails over the course of a year
Publish a book claiming to be an expert then promote it to the list
Rake in thousands of dollars for an idea that was never truly their own
Just think! If you did this and collected 15,000 emails in a year, published a book that sells for $12.99, had a conversion rate of 21%, you'd put $40,918.50 in your pocket, plus, you'd have a new residual cash flow for years to come!
Yeah, that'd probably piss off a lot of people, don't you think? Anyway, you have nothing to worry about. You're not the kind of person pretending to be an expert on a subject to cash in online, right?
Of course you're not!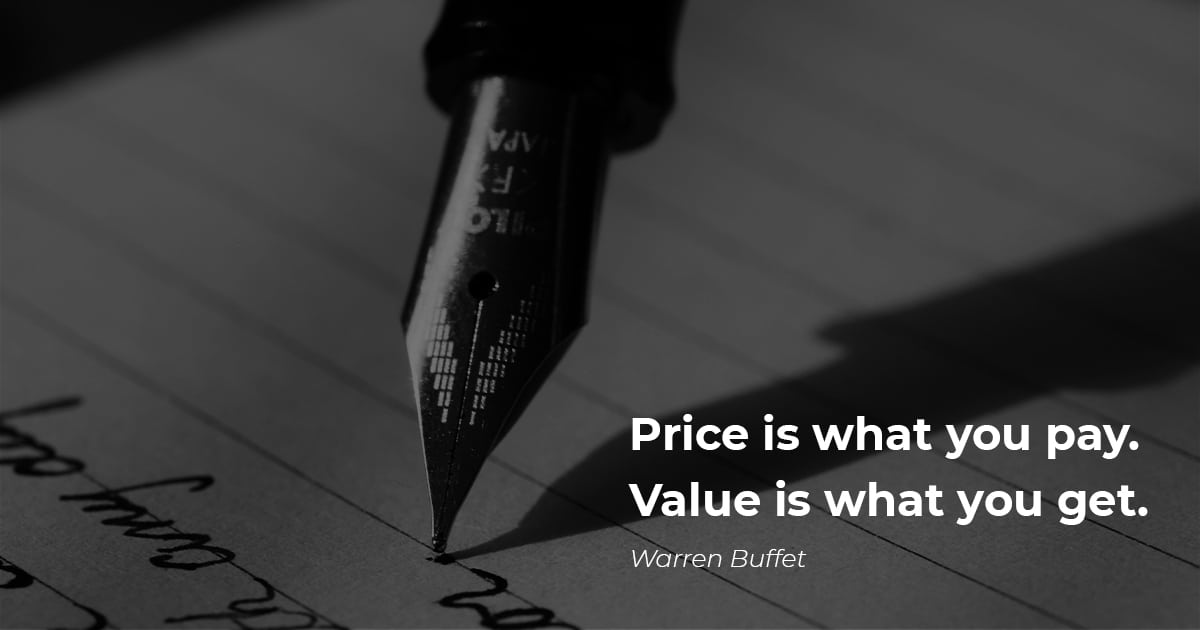 ---
Ghostwriting is Invaluable
Ghostwriting plays an integral role in helping people and businesses get their ideas into a structured, well-written format that can be shared, admired, and enjoyed by the rest of the world.
Not everyone is good at writing. Sometimes having a clever mind that can take raw ideas and convert them into a New York Best Seller (with a small royalty fee) is a great decision. And, it's a smart business decision to invest in an expert who knows Google's algorithms and delivers original content that gets their clients to the first page of search results.
When you invest in ghostwriting, you end up with an asset that helps to increase your bottom-line. Whether it's a book to publish on Amazon, an SEO article for your blog, or a speech for an upcoming conference, ghostwriting is a practical, convenient, and logical business decision.
Not everyone is good at writing. There's no shame in hiring a professional to do the work for you. And, in regards to ethics, most ghostwriters know the business they're in and serve their clients with the hope that they do succeed. The spotlight is not for everyone.